The England Golden Generation seemed destine for greatness. Coming to a head at Euro 2004, Sven Goran Eriksson led his team to three consecutive quarter finals from 2002 to 2006.
He was the most successful England manager until Gareth Southgate. But that didn't mean anything. The failures of the 'Golden Generation" were established by England's failure to win trophies with one of the best sides in recent history.
The England squad was comprised of some of the best players in the world. Proven Premier League stars littered the squad. Ballon D'or winner Michael Owen and talented youngster Wayne Rooney led the line for the Three Lions.
Steven Gerrard and Frank Lampard battled in midfield. Football's biggest star, Real Madrid's David Beckham, had the right wing locked down. The defensive duo of Rio Ferdinand and John Terry was as good as any in history.
So what happened? Why did this team crash out of three quarter finals and achieve nothing in their time?
England Golden Generation Label
The term "Golden Generation" was not one that came about naturally. Adam Crozier thought up the term in 2001, describing the likes of David Beckham and Michael Owen as part of a "Golden Generation of players".
Crozier was the Football Association's Chief Executive, and had no experience in football prior to his appointment.
The term "Golden Generation" was coined as a marketing ploy by crozier. To market the team as such put more eyes on the team, but also more expectation. This frustrated the players, who felt the expectations of the team were unrealistically heightened to unreasonable levels.
"It is good to have pressure on you as individuals and on the team as a whole." Frank Lampard said in a 2009 interview "But calling us a golden generation, it was almost as if people were waiting for us to fail."
"If it was Adam Crozier who said it, it was said much too early. We have a good crop of players but we have not made the most of it. We have all held our hands up to that many times"
The Lampard-Gerrard Conundrum
England had two of the best midfielders in the World in the mid 2000s. Frank Lampard was tearing it up for Chelsea, becoming their all time top scorer. Steven Gerrard had dragged Liverpool from 3-0 down to 3-3 in the 2005 Champions League final. Both were one of the best in their position in the world.
But could they play together?
The general consensus at the time was yes, of course. Both were top players and could adapt for each other. In theory this was a good idea, in practice, not so much.
Both played such similar roles, bombing forward with the ball with an eye for goal. While both played incredible for their clubs, the systems used for England was vastly different.
Sven's penchant for sticking with the 442 meant that England never got the best out of the pair. Neither were suitable in a 442, with Lampard dominating in Mourinho's 433 formation, while Rafa Benítez of Liverpool utilised the 4231.
England needed a third man in midfield to shield the defence and allow them to play. The likes of Michael Carrick, Owen Hargreaves or Gareth Barry would have sat in front of the defence.
One of the trio would have allowed Gerrard and Lampard to play their natural game. However, Sven was steadfast in his faith in the 442. It was this that caused Paul Scholes to give up on England, tired of being shifted out wide to accommodate the pair.
A midfield of Carrick, Lampard and Gerrard would have the balance and stability to counter any top side, and could have changed England's fortunes around.
Club Rivalries
The mid 2000s was somewhat of Golden Generation in England, but for club football. Between 2005 and 2011, English teams competed in every Champions League final, bar from 2010. Manchester United competed in two, Liverpool two, Arsenal and Chelsea one a piece.
The club rivalries at this time were at an all time high. The stakes at club football were too high that inter-club rivalries seeped into the England club. Steven Gerrard admitted to hating some of his England team mates during this time.
"When you're lining up against in the tunnel against Rio [Ferdinand] and Gary Neville you want to do everything in your power to beat them, there's hatred there, that's exactly how it is." Gerrard said
"When you meet up for England at that time, you pretend you like them."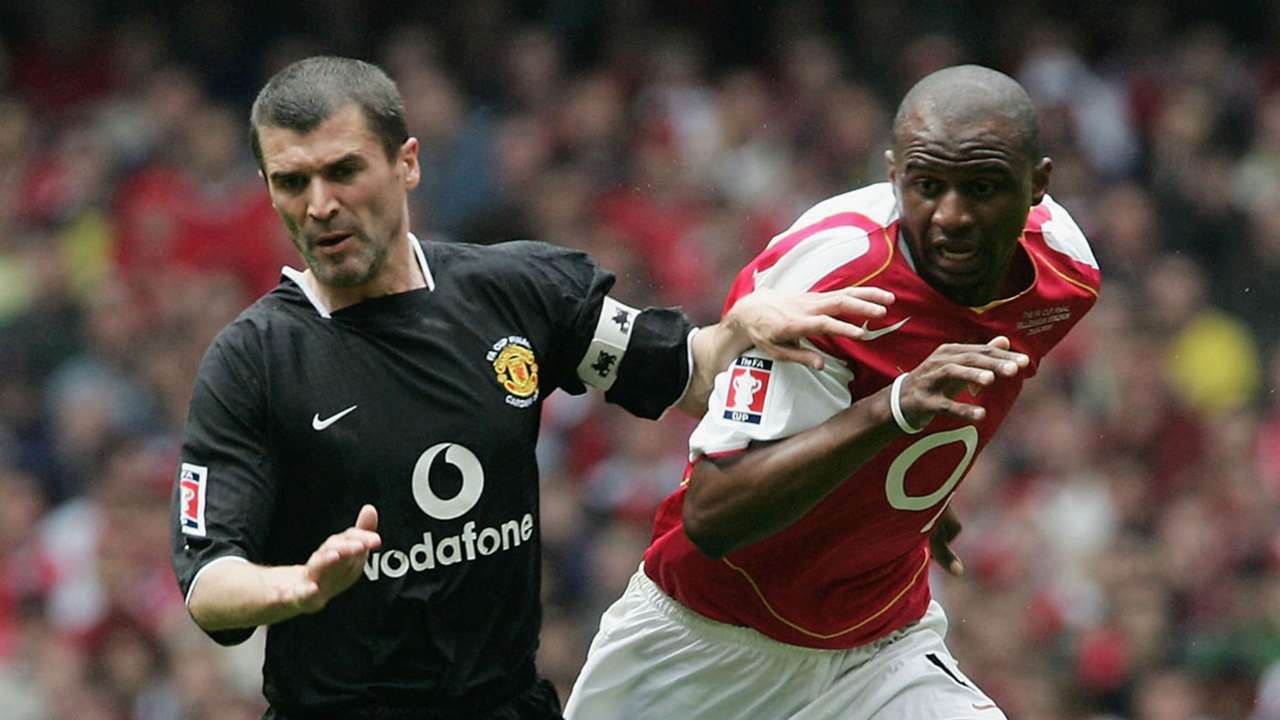 The rivalries between Manchester United, Liverpool, Chelsea and Arsenal had reached a fever pitch. Players would sit in packs in the canteen at lunch, not sitting with their rivals. There was a distrust of each other, one that was impossible to avoid translating onto the pitch.
It was a unique situation that had not happened with previous top side. Spain's dominance between 2008 and 2012 was powered by Real Madrid and Barcelona, who were locked in a battle over the La Liga title.
In 2006, Italy triumphed in Munich despite the league encapsulated in the Calciopoli scandal. Germany's 2014 World Cup win was when Borussia Dortmund and Bayern Munich were neck and neck for the Bundesliga title, in one of the best rivalries of the 2000s.
This didn't affect them, but the ego's in the England camp were too large and precariously balanced to form any kind of meaningful team connection.
Crucial Injuries
Injuries at crucial times have plagued the England team in recent times. Wayne Rooney's metatarsal injury before the 2006 World Cup affected the strikers involvement. He was rushed back way too soon, and it was clear in his game that he was not match fit.
1998 World Cup here Michael Owen lasted just 1 minute against Sweden before suffering a tournament ending injury. This meant both of England's main men were not fully available and only Peter Crouch was at full power for England.
Rooney suffered another injury in 2010, straining his ankle ligaments before the South Africa World Cup. He was once again rushed back into the squad, and was not his true self as he tried his best to play himself into form. Not since 2004 was Wayne Rooney truly fit for an England tournament.
Why do you think the England Golden Generation did not achieve what their talent level demanded? Let me know in the comments or tweet me @Atletifo.
Hamish is a writer and podcaster and wrestling fan who is a key part of the Atletifo team.
After playing countless hours of WrestleMania X8 on the Gamecube, he discovered Rey Mysterio getting his head crushed by The Great Khali, and thus a love for professional wrestling was born.
He is also a Media Graduate, as well as writing for multiple sites about Premier League football and the culture of Wales – his home country.