Since the rise of Sky and modern social media, the scrutiny footballs have been under has only increased. Every microscopic detail of their lives has been under the watchful eye of the public domain. Their popularity has eclipsed that of normal celebrity, and their lives and crimes are documented by trigger happy paparazzi following their ever move, in football and outside.
This has put a divide between the perceived role models (although there is an argument to never have footballers as role models) and the villains in football. The likes of Marcus Rashford is celebrated rightly for his charity work, while the likes of Joey Barton are vilified for their obscene behaviour.
Some footballers have not just been villains on the pitch. With the likes of Roy Keane always putting in a big tackle here and there is nothing in comparison to the likes of Gylfi Sigurdsson. Sigurdsson recently was arrested due to sexual acts with a minor. He is currently on bail and denies all charges. He has joined by another football criminal, Manchester City's Benjamin Mendy. Mendy has been arrested on multiple accounts of sexual assault and rape, and has been denied bail multiple times.
Here are the Five Footballers who committed awful crimes
5. Adam Johnson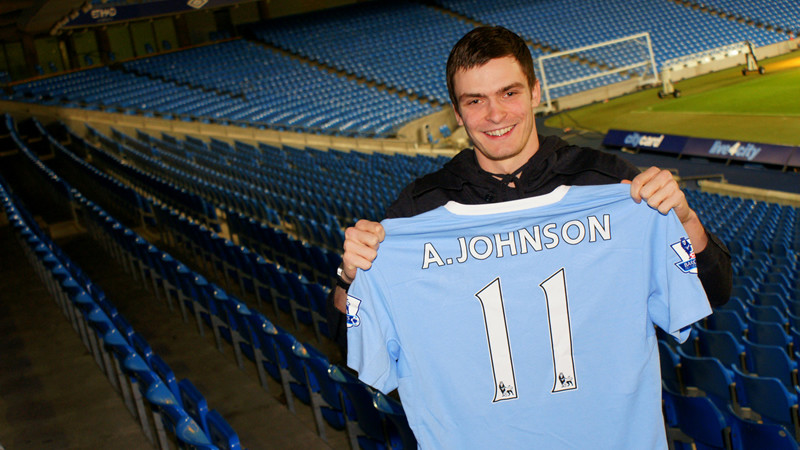 One of the most famous cases in recent years. Adam Johnson is the first name on this list of football criminals.
Johnson was convicted in 2016 of sexual activity with a minor. The former Manchester City and Middlesbrough winger was playing for Sunderland at the time, and was also married. Johnson was found to be involved with a 15 year old girl. He had exchanged dirty text messages with the minor.
Adam Johnson was alleged to have sent signed shirts to the girl, and was pictured in the front of his Range Rover with the minor. He remained firm in his innocence, but was eventually convicted to a six year sentence and sacked from his job by Sunderland. The England international was disavowed by the football community for his actions.
He was released in 2019, and has not been picked up by any clubs since. It is unlikely he will play for a professional club again. Clubs are reluctant to tarnish their image with someone who committed such a horrible crime.
4. Ched Evans
The next case is one that was later overturned in court, after a two year sentence had already been completed.
In April 2012, Ched Evans was convicted of rape, that had occurred in May 2011. The Welshman, who played alongside Wales Euro 2016 heroes Gareth Bale and Aaron Ramsey, was sacked from his club Sheffield United.
The woman in question was adjudged to be too drunk to consent. The woman in question had gone to a hotel room with a friend of Evans', who later climbed in through the window and engaged in sexual activity with the woman. It was also alleged that friends of the pair watched through the window, and claimed the woman was in full consent of these actions.
In 2014 Evans was released from jail, and retrial began. Evans cited new evidence in the trial, and the conviction was quashed. The retrial found him not guilty, and he agreed a settlement of £800,000 with the law firm who previously represented him. The footballer is now not considered a criminal and has resumed his football career.
3. Joey Barton
Always a controversial figure in the world of football, Joey Barton is one of the biggest names in English football – for the wrong reasons.
Known for his aggressive nature on the pitch and awful French accent, Barton knows a thing or two about being on the wrong side of the law.
The former Manchester City and Newcastle United midfielder has twice been convicted of violent acts.
In 2008, he served 74 days in prison for common assault and affray, after an incident that took place in Liverpool city centre. If that wasn't enough, he was given a four month suspended sentence that same year for assault and actual bodily harm. And that was to his own team mate!
Barton has earned his reputation as one of the most aggressive and mean spirited players to ever grace the Premier League. This has transcended into his managerial career. While managing Fleetwood Town in 2019, he was sent off for assaulting Barnsley boss Daniel Stendel. He was again charged with actual bodily harm. It was just one of the many crimes in football Barton has committed.
2. Robinho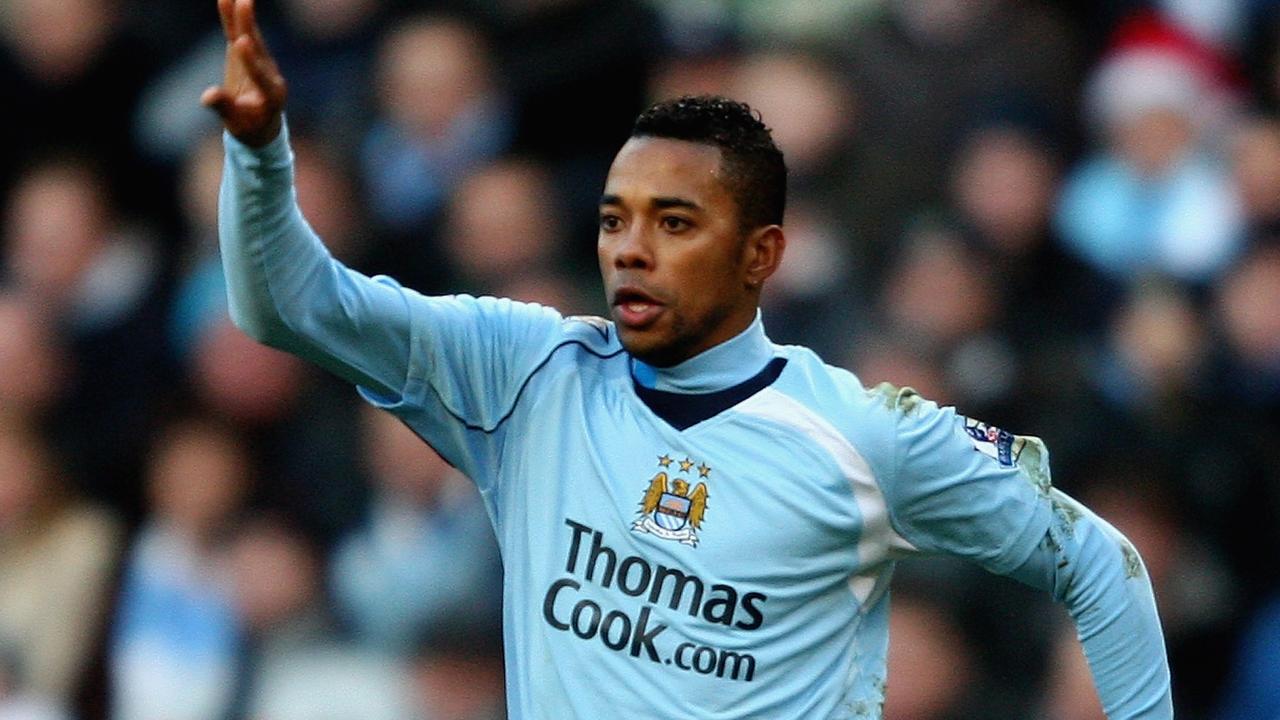 Brazilian winger Robinho thought he was joining Manchester United in 2008. However, what happened later on was no mistake – it was vile.
On 23 November 2017, an Italian court sentenced Robinho to nine years in prison. He and five other males were convicted of Sexual Assualt in January 2013 of the Gang Rape a 22-year-old Albanian woman at a Milan nightclub.
The former Real Madrid winger has not entered Italy since the conviction. Due to laws in Brazil, he cannot be extradited to carry out his full sentence. His conviction was upheld in 2021 but so far has served no time in jail.
It is one of the most disgusting crimes ever committed in football, and he is a horrible criminal.
1. Bruno Fernandes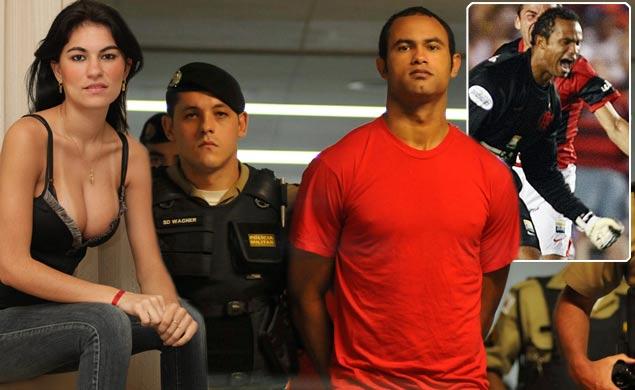 Take a breath, Manchester United fans. It's not the talismanic midfielder you know and love, but Brazilian goalkeeper Bruno Fernandes De Sousa. The former Flamengo captain was sentence to a whopping 22 years behind bars in 2013, for one of the most horrifying crimes in football history.
Fernandes' former mistress claimed that the child she had was his. He denied it, and eventually the child ended up with his wife, and his mistress was missing. He was negotiating a lucrative deal with AC Milan at the time. However, this put an end to that.
In the end, he was charged with murder, kidnapping, hiding a body, forming a criminal gang (conspiracy) and corrupting minors. His cousin even claimed, according to police, that he killed the mistress and fed her to his dogs. Others claimed she was buried underneath his patio, although there was no concrete evidence.
He was alleged to have kidnapped and murdered the victim, before feeding her remains to his dogs. A truly horrific crime that is well worthy of the 22 years behind bars. It is one of the most horrific crimes of all time and worthy of number one on this list.
Criminal Football Players
This list of the top criminal football players has not been exhaustive. It doesn't include every football player who has committed a crime, but goes through some of the worst and most shocking ones.
Criminals who have not been convicted, such as Cristino Ronaldo (due to a rape accusation) and Kurt Zuma (beat his cat) have not served any time for their crimes, so have not been included.
If you can think of any worse crimes committed by footballers, let us know in the comments.
Hamish is a writer and podcaster and wrestling fan who is a key part of the Atletifo team.
After playing countless hours of WrestleMania X8 on the Gamecube, he discovered Rey Mysterio getting his head crushed by The Great Khali, and thus a love for professional wrestling was born.
He is also a Media Graduate, as well as writing for multiple sites about Premier League football and the culture of Wales – his home country.