In the history of Manchester United, six Swedes have graced the pitch at Old Trafford. Jesper Blomqvist was part of the legendary treble-winning side.
Zlatan Ibrahimovic wowed the fans in two trophy-laden seasons. Bojan Djordjic made two appearances in a short spell with the club. Victor Lindelof and Anthony Elanga currently play for the club. But one Swedish international became a cult her at Manchester United, and his name was Henrik Larsson.
Emergency Signing
By Christmas 2006, the Manchester United front line was looking thin. Ruud Van Nistlerooy left for Real Madrid in the summer amid arguments with the manager. Back up options Ole Gunner Solsjkaer and Alan Smith were suffering with perpetual injuries. These would cause Solskjaer to retire and the end of the season.
Wayne Rooney and Louis Saha were the only strikers at the club, with Saha suffering from his own injury issues. Sir Alex Ferguson needed additions to help continue their title challenge. Jose Mourinho's Chelsea had won the Premier League two seasons in a row, and United were keen to keep their six point league they had accrued at Christmas.
With Sir Alex Ferguson famously seeing "No value in the market" in January, a big money move for a striker was off the table. Despite links with Tottenham's Dimitar Berbatov, United had to turn to a cheaper, short term option to bolster their ranks.
This came in an unlikely form, with a 35 year-old striker on his winter break from playing in the Swedish league. This man was the former Celtic and Barcelona star Henrik Larsson.
Larsson was a legend in European football. He spent seven years with Celtic, winning four league titles and the European Golden shoe in 2001. The Swede spent two years at Barcelona where he came off the bench to help Barcelona beat Arsenal in the 2006 Champions League final, before returning home to Sweden.
Larsson joined Helsinborg in 2006, his hometown side. He instantly became a legend, and the most high profile player ever to join the league. He scored eight times in his first season in the league.
When Manchester United were eyeing up an emergency January signing, he had to look no further than Henrik Larsson. Even at 35 years of age, he still had something to prove to Sir Alex and the Old Trafford fans.
And that is exactly what he did.
Instant Impact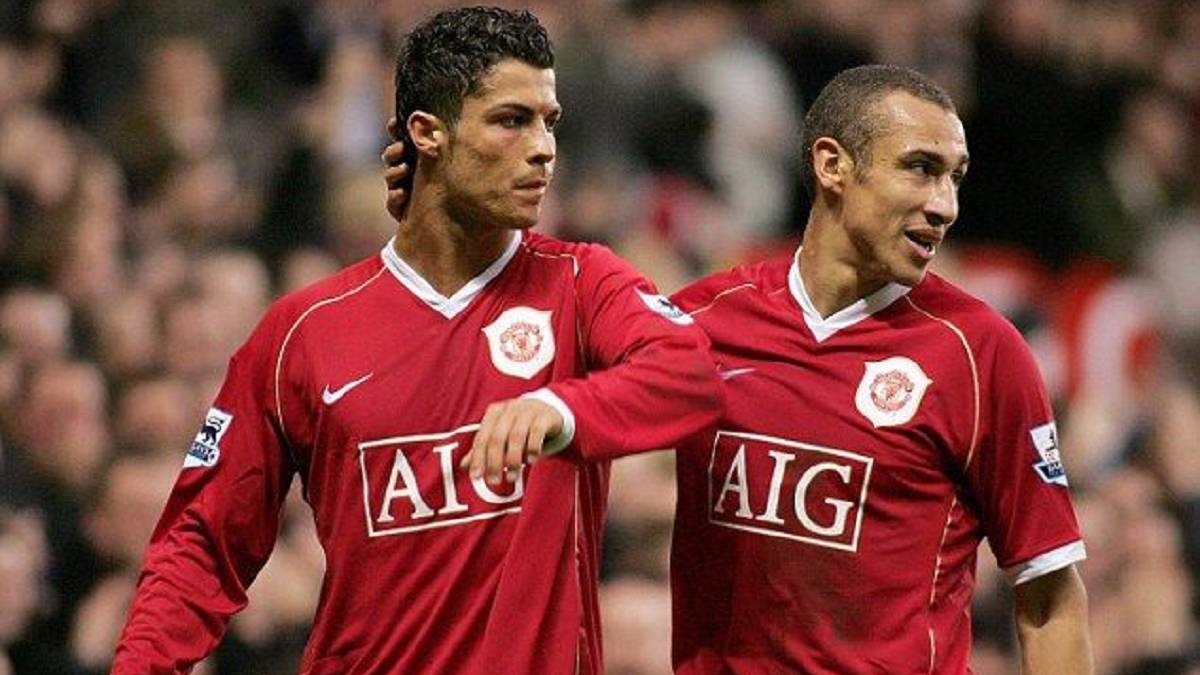 As a 35 year old, Larsson new that his spell at United wasn't going to be a long one. So he decided to make the most of it, and delivered an instant impact.
His debut came against Aston Villa in an FA Cup tie on 7th January 2007. The Swede started just six days after signing for United, partnering Wayne Rooney in attack. It proved fruitful, with the English youngster setting Larsson up for the opening goal, a brilliant first-time finish into the roof of the Villa net.
Larsson had a productive game in his debut, setting up Rooney for a missed chance, whilst also having a good chance of his own saved. The game should have been out of site for United, who heaped pressure on the Villa defence. Milan Baros 74th minute equaliser looked to have secured a replay for Martin O'Neil's side, but it was not to be. Larsson's replacement, fellow Nordic striker Ole Gunner Solsjkaer, fired home a pass from Wayne Rooney in stoppage time to send Larsson home happy on his debut.
It was a fairy tale start for Swede, who's legendary pace had deserted him over the years but intelligence had grown over the years. His finish, a smart shot that lifted into the top of the goal, was a difficult shot that Larsson had made look easy.
Continued Success
Larsson next goal would not take long to come. Manchester United played Watford on 31st January, with Henrik Larsson scoring the third in a 4-0 win for the Red Devils. Just seven minutes after entering the fray at Old Trafford Larsson struck.
The ball was sent into the box by Wayne Rooney, which Larsson took in his stride and casually rolled past the oncoming Watford. It was a cool finish, which exemplified Larsson's time spent at Old Trafford. His all around play had been a delight to watch, with his selfless play mixed with an excellent technique and cool-headed performances endearing him to the United fans.
Larsson would make 13 appearances in his spell at Old Trafford, but his last goal was his most crucial, on the biggest stage of them all.
United were 1-0 on aggregate against Lille, and welcomed the French side to Old Trafford with ambitions of winning the Champions League. With 70 minutes on the clock and Sir Alex counting down the minutes, the tension was palpable. The silence at Old Trafford was deafening, the fans knowing a goal either way would swing the tie.
Cristiano Ronaldo picked up the ball on the left hand side. He beat his man, and lifted a floating cross into the box. It fell right on the shining bald head of the unmarked Swede. Larsson headed the ball home, sending United through to the Quarter Finals of the Champions League.
Larsson left the field four minutes later, being replaced by Alan Smith. He received a standing ovation from the 75,182 in attendance and applause from the manager, coaching staff and players. It proved to be his last appearance as he re-joined his Helinsborg on the 12th March.
Regrets
Sir Alex Ferguson was desperate to keep Larsson at United past his loan spell. Helinsborg, his current club, were also keen to extend the deal, in exchange for "A substantial loan fee". However, Larsson denied any chance of staying at Old Trafford.
"I said I really appreciate it but I can't do it. I promised Helsingborg and they invested a lot of money for a small club from Sweden to bring me home." Larsson said.
"I felt obligated to do what I put pen to paper. I promised them I would come back home. Even though United is so much bigger I felt that I couldn't break my promise." Larsson told Gary Neville.
Larsson cited family reasons and a "sense of duty" towards Helinsborg as the reason for not extending his Old Trafford stay. He did, however, show regret toward his decision not to stay.
"The only regret I have in my playing career was that I didn't stay on for the rest of the season because I think if I did that I would have been offered a little bit more, maybe an extension on that. The problem with that was that I promised Helsingborg to come home and I wanted the kids to have somewhere they could call home."
Legacy
Larsson's short loan is not one that would usually be remembered, but even now United fans talk about those two months. About how the ageing Swede helped them to their first Premier League title in three years.
The knowledge and experience passed on to the younger members of the squad was vital. Sir Alex Ferguson said "He's been fantastic for us, his professionalism, his attitude, everything he's done has been excellent.". Despite not reaching the required ten Premier League appearances for United, Ferguson requested special permission for Larsson and Alan Smith to received a Premier League medal. Whilst this request was granted, Larsson confirmed later that he did not, in fact, receive a medal.
Henrik Larsson to Manchester United remains one of the most memorable short term loan deals in Premier League history, and showed that even at 35 years old, Larsson could still contribute at the top division.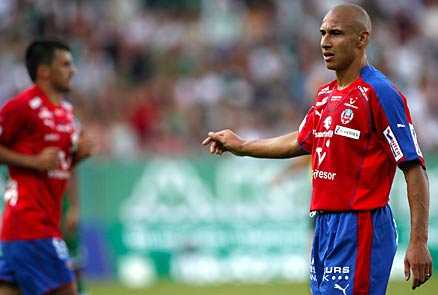 Hamish is a writer and podcaster and wrestling fan who is a key part of the Atletifo team.
After playing countless hours of WrestleMania X8 on the Gamecube, he discovered Rey Mysterio getting his head crushed by The Great Khali, and thus a love for professional wrestling was born.
He is also a Media Graduate, as well as writing for multiple sites about Premier League football and the culture of Wales – his home country.