It's been 7 years since AJ Lee last stepped into a wrestling and fans will be hoping that one day she joins her husband CM Punk in AEW.
The former Divas Champion retired from the ring in 2015 after a historic almost year long title reign that made her the top woman in the division in WWE. She was a woman who stood during the "diva-era" who would have been a star in the current era where women are respected as athletes in the ring more.
Spinal injuries forced her to walk away from the ring in 2015 after Wrestlemania 31, but AJ Lee go to AEW after apparently rekindling her love for wrestling in recent months.
AJ Lee has recently taken on the role as commentator for the women's promotion Women of Wrestling, and based on a current Twitter post could be getting back into shape to step into an AEW ring.
AJ Lee to AEW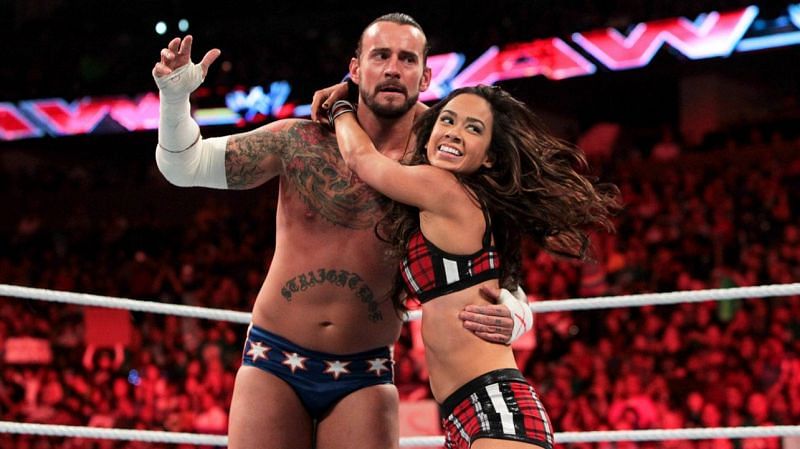 AJ Lee to AEW rumours have heated up after she posted a photo of herself on Twitter after landing a job on commentary for Women of Wrestling.
The former Raw General Manager posted a photo showing off her abs and arm muscles. AJ Lee looked like she did when she was in peak ring shape for WWE, something that CM Punk seems to be against for selfish reasons.
When asked about an AJ Lee AEW debut, CM Punk was selfish in wanting his wife to stay "thick" rather than toned as she appears in her recent photo.
In an interview with ESPN Sportsnation, CM Punk claimed he "liked her thick" and that she would "want to get into stupid shape"
"She's doing her own thing. And, you know, to be completely honest, I know her and if I said, 'Hey, you want to do this wrestling match?', and if she was all gung-ho to do it, I know she would want to get into stupid shape to do it, and I like her thick. So I don't want to take that away from myself."
Hamish is a writer and podcaster and wrestling fan who is a key part of the Atletifo team.
After playing countless hours of WrestleMania X8 on the Gamecube, he discovered Rey Mysterio getting his head crushed by The Great Khali, and thus a love for professional wrestling was born.
He is also a Media Graduate, as well as writing for multiple sites about Premier League football and the culture of Wales – his home country.