The top 5 dream matches for Bryan Danielson outside WWE is a impossible task to undergo. The American Dragon has such talent that he could work with anyone in the world to pull of a five star classic.
Bryan Danielson dream matches
Shocking news came out this morning, as Fightful Select revealed that the WWE Contact of Daniel Bryan has come to an end, after he lost a Career vs Title match against Roman Reigns, live on Smackdown last Friday night.
Fightful reported that "WWE that have indicated that Daniel Bryan's WWE contract either expired or was set to expire last week, after his Smackdown match. Bryan was on the losing end of a WWE Universal Title match to Roman Reigns in which stipulated he leave Smackdown if he lost, and was quickly moved to the alumni section of WWE.com."
The former WWE Champion, real name Bryan Danielson, has just turned 40 and has spoken at length about his injuries and his desire to move into a part time role in the near future. He is the father of two young children, Birdie and Buddy Danielson with wife and former WWE Diva Brie Bella, and has been quoted as saying about his future in wrestling;
It may be that it's just every once in a while when the urge strikes, or maybe like a schedule where it's like eight months on, these months off

Bryan Danielson
The future hall of famer had previously been forced to retire in 2015 due to brain injuries due to concussions, but had spoken at length about things he'd like to accomplish outside of WWE once he was cleared and once his WWE contract had come to an end, including stints in Japan and wrestling in a Hair vs Mask match in Japan.
In this article, I will list 5 dream matches that would befit such a legendary talent such as Bryan, and discuss where and when these matches should and could happen.
Bryan Danielson vs Ultimo Guerrero
Whilst I am not super familiar with the Mexican Wrestling scene or in particular CMLL, I know that Danielson has spoken at length about his admiration for the company and his desire to wrestler at one of the companies shows. And who better for the American Dragon to put his hair on the line in a 'Luchas de Apuestas' match than the legendary Ultimo Guerrero.
The most Mexican and least related relative of the Guerrero family (Ultimo is not his first name and he has no relation to the legendary Chavo or his uncle Eddie), Guerrero is the current holder of the CMLL Heavyweight title belt, and it seems fitting that Danielson would wager his hair for a shot at the legendary title.
Despite being past his prime, Danielson would take Guerrero to the limit in a legendary match I am sure, mixing the pairs styles for an outstanding match, in which Danielson would certainly lose his hair after losing this one off encounter.
Bryan Danielson vs Kazuchida Okada
This is one match that writes itself. Given Bryan's injury situation in his career and how he has spoken about wanting to move to a part-time schedule, an extensive tour of NJPW is not likely, and there will likely not be a Bryan Danielson in the G1 Climax this year, a la Jon Moxley last year.
However, if Bryan were to have even one match overseas in Japan, it HAS to be against the biggest star in Japan and the best wrestler in the world in the ring – "The Rainmaker" Kazuchida Okada.
Okada has been known to pull out absolute classics out of his arse, except for against Chris Jericho sadly, and Bryan is also know for pulling, from his arse, ABSOLUTE CLASSICS. The Rainmaker vs The American Dragon is a Wrestlekingdom Main event, and Okada has shown that he can have matches against technical wrestlers like Zack Sabre Jr and turn them into works of art, and Bryan will kick his fucking head in.
This is certainly the best in ring match for Bryan Danielson dream matches outside WWE.
Bryan Danielson vs Kenny Omega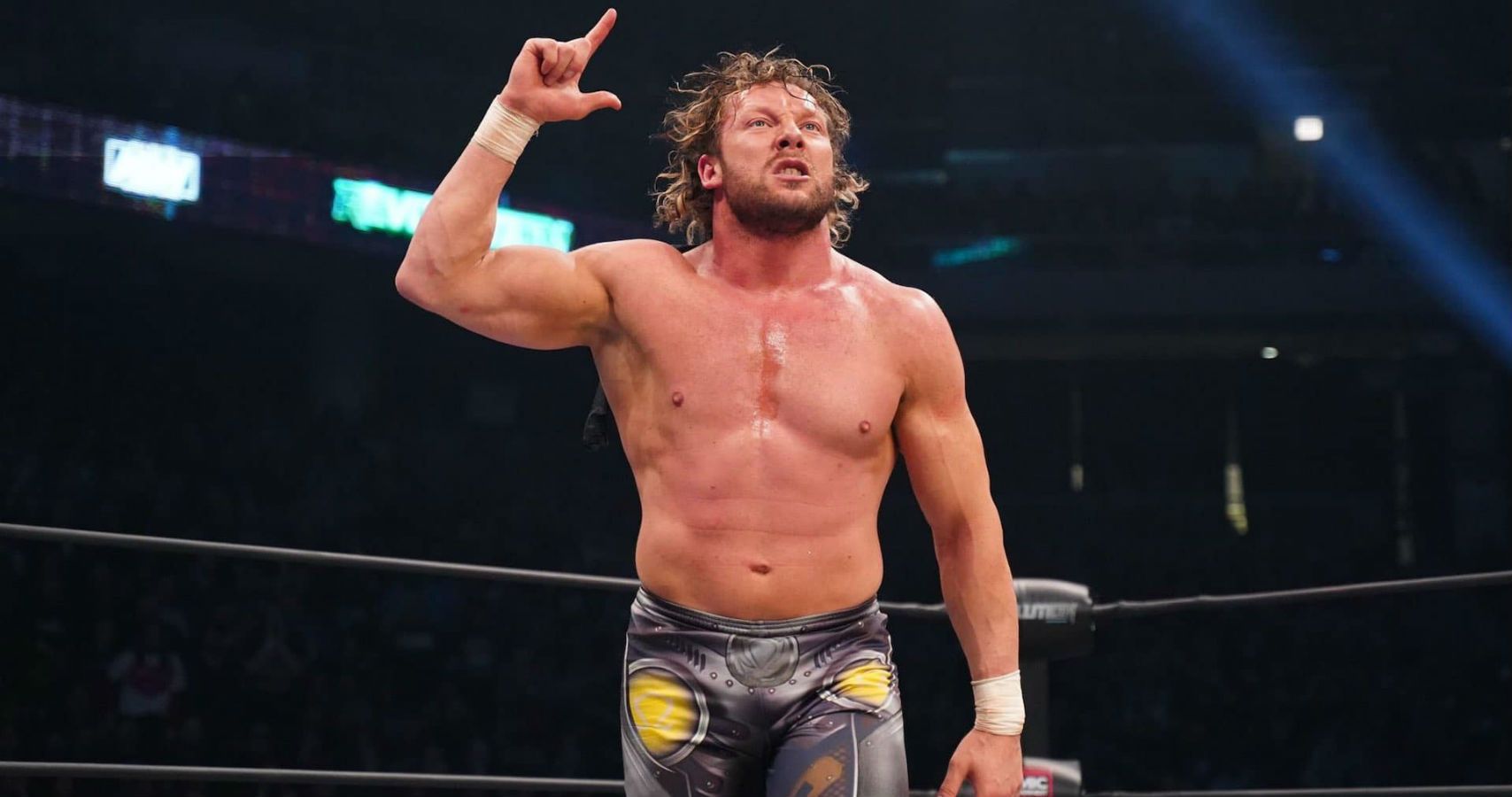 The AEW, AAA, TNA and Impact World Heavyweight Champion has shown in recent years just why he is up their in the conversation for the best wrestler in the world, and a potential matchup with the man the "Technical Wrestler of the Year" award is named after is guaranteed to be a match of the year candidate even before the bell has rung.
Danielson recently heaped praise on "The Cleaner", saying that he sees wrestling differently than other people, and he is always thinking of new concepts and ideas for his matches, a trait that Danielson admires.
I have a lot of respect for Kenny Omega, and it's not just the great matches he puts on. It's also that he looks at wrestling differently than anybody else

Bryan Danielson, Barstool Sports
With AEW having emerged as a major player in the wrestling industry, signing huge name wrestlers like Kenny Omega, Jon Moxley, Chris Jericho and Christian Cage, there is no question whether or not Tony Khan would open up his chequebook to fund a move for the former WWE Champion, the only question being if Danielson would be up for a move down to Jacksonville, and giving up his career in the WWE.
The pair have faced each other before, including a singles bout in PWG, but as the years have passed and both men have evolved in a wrestling capacity, the rematch would be a must much.
Bryan Danielson vs Orange Cassidy
As we've seen in his match vs Kenny Omega, as well as his WWE work with the likes of Kane, and matches on Saturday Morning Slam against Tyson Kidd with the famous "Ball" spot, Danielson has a penchant for comedy in the ring, while also having the ability to turn up the intensity in the blink of an eye.
Cassidy has been one of the most intriguing and popular AEW wrestlers since it's inception, being one of the top merch sellers and battling top stars such as PAC and Chris Jericho in main events. He's shown excellent command of his character as well as a work rate in the ring that is equal to no-one – when he can be bothered at least.
Bryan Danielson vs Rey Fenix
This doesn't need explaining.
Rey Fenix is the most exciting in ring talent in America right now. In AEW, WWE, TNA, anywhere. Every single match he has, he pulls out something new, crazy and death defying that looks like at least half the people are going to die every single time he steps into the ring.
To be honest, any list of dream matches would involve Rey Fenix. Since I saw him and Pentagon jr against the Young Bucks, I knew he was the best wrestler I've ever seen and would shit on Rey Mysterio if he ever saw him.
Fenix has put on classic matches with Kenny Omega, Jon Moxley and a host of other talent in AEW, as well as one of the best casket matches in history, battling Mil Muertes in Lucha Underground. It's likely Danielson's experience mixed with Fenix high flying artistry would but on an incredible display.
Hamish is a writer and podcaster and wrestling fan who is a key part of the Atletifo team.
After playing countless hours of WrestleMania X8 on the Gamecube, he discovered Rey Mysterio getting his head crushed by The Great Khali, and thus a love for professional wrestling was born.
He is also a Media Graduate, as well as writing for multiple sites about Premier League football and the culture of Wales – his home country.